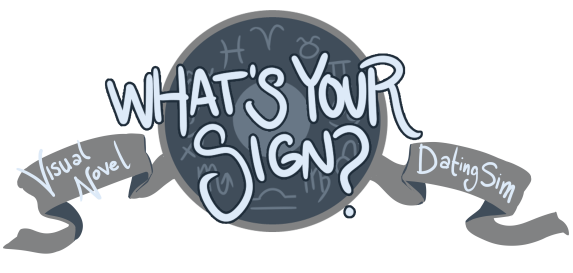 What's Your Sign is a Visual Novel/Dating sim, with an out of this world twist. This however! Is just a taste for the full game later to come.
In this teaser story, the 12 signs of the Zodiac need your help. But not before getting to know you a little first! This game is a personality quiz where they try to guess...
What's Your Sign?
With the option of a short or long quiz (12 or 24 questions), there's lots of replayability with the various responses you'll get. Get to know all of your astrological faves before you begin your magical adventure together!
Download
Click download now to get access to the following files:
WYS_Quiz_v1.1_Windows.zip
71 MB
Comments
Log in with your itch.io account to leave a comment.
This game is super cute. Excited for the full game, even though I apparently came off as a Capricorn haha
That's awfully kind of you to say!! Sorry to admit, it's not super accurate, but I'm glad you've been enjoying it all the same. We hope to have a new demo out in the next few months, which will more resemble the actual game.
This is a very lovely game so far - I can't wait to play the full release, the characters are so cute and nice, and the art is really pretty!
And they got my sign right!
Such a wonderful comment, thank you so much!! I'm so so glad you enjoyed this, AND that they got it right!! Oh boy!! I know you left your comment a while ago, but it's still very kind. We're working on a new demo which will be more in line with the actual game, and it'll hopefully be out in the next couple months. Hooray!!